The Online Educational Workshop Meeting was successfully implemented!
On Friday 14th of November, the Educational Workshop Meeting that was performed by Drom Kotar Mestipen and the educator Andrea Khalfaoui within the framework of the European Project RTransform.eu was successfully completed!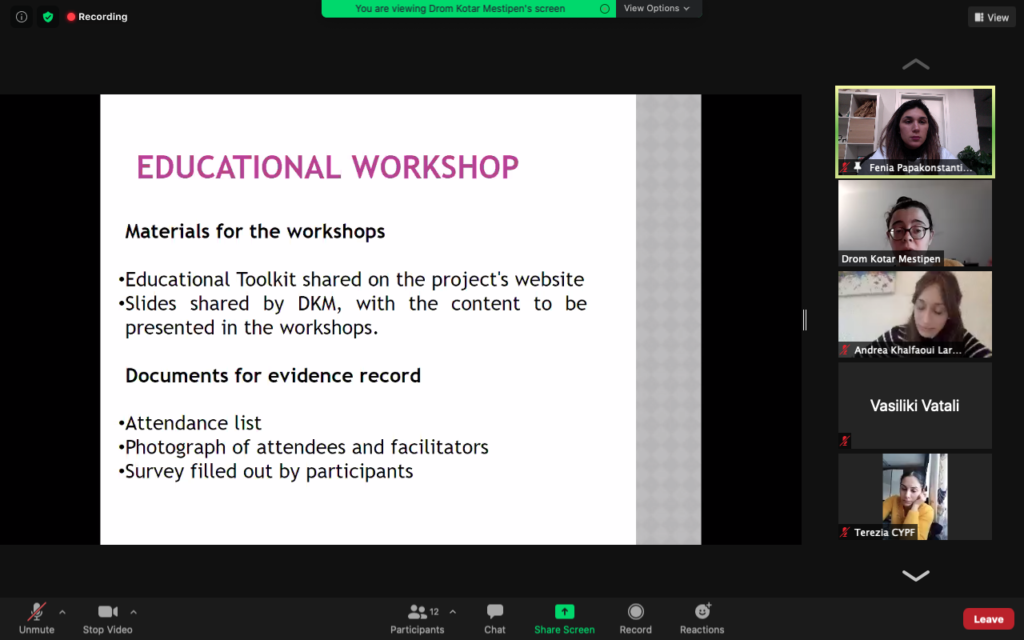 Staff members from the organizations from Spain, Hungary, Greece, the UK, Romania that attended the Educational Workshop, and participate in the overall project implementation, concluded the specifications for the upcoming 20 Workshops. The Workshops will be held in the next period until June 2023 by each partner organization.
The aim of these Workshops is to train adult educators, youth workers, youth organizations, and training centers and institutions, on issues relevant to successful practices in education for grassroots women and people, particularly Roma women, whereas the Workshops will pursue also to provide room for open discussions relevant to examples of Roma Women that have overcome barriers in education.
Furthermore, at the Educational Workshop, the participants had the opportunity to analyze other successful practices, examples, and role models included in the research that has already been implemented by the consortium.
Stay tuned for the progress of the project and our forthcoming actions and news! Follow the project's social media accounts such as Facebook, Twitter, and Instagram